MEDIA Access Pro™ for Newspaper

Keep Your Finger on the Competitive Pulse of the Newspaper
MEDIA Access Pro™ (MAPro) provides the most comprehensive data service and analytical software application available for tracking the newspaper industry. In a time of great change, MAPro provides comprehensive insight into the activities and updates within the industry.
For the newspaper industry, MAPro delivers the following:
Data on 1,450 U.S. daily newspapers, 6,095 weekly newspapers and 3,400 owners of daily and weekly newspapers throughout the United States, as well as each of their holdings
More than 600 fields of data for every newspaper covering personnel, technical information, subscriber revenues, market statistics and more
Estimated advertising and circulation revenues for each daily, Sunday and weekly newspaper, as well as summary revenues for each owner
Contact data for more than 8,700 key newspaper personnel and owner execs
Tracking of newspaper mergers and acquisitions
Historic daily and Sunday circulation as reported to the Audit Bureau of Circulation
Coverage maps defining county contours that can display coverage for one newspaper or multiple newspapers in the same market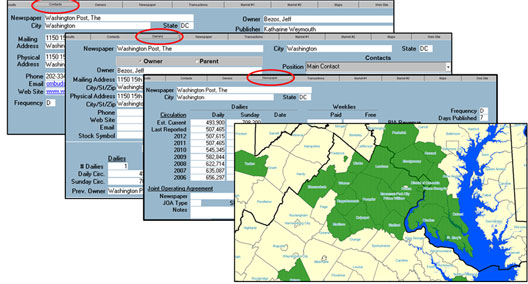 MAPro provides detailed custom reports and saved searches to make data extraction easy.
For reports, users can easily generate information about newspapers such as total number of newspapers in a market, CP and much more. The saved searches in MAPro make finding a newspaper's circulation details, doing market analysis and exporting mailing labels as simple as clicking a button.
For customization, take advantage of the multimedia functionality of MAPro, which includes all three industry databases. Database packages are also offered for single or two-industry functionality.
Call (703) 818-2425 or e-mail sales@biakelsey.com today to schedule your free online demonstration of this dynamic software database.
Client Login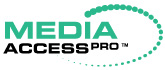 Support | (607) 936-6737 | mahelp@bia.com
"The data integrity of MEDIA Access Pro is top-notch and the customer service is beyond compare."
Industry Segments
Transaction Activity
Curious about the transaction value and the number of stations sold monthly and year-to-date?
View Now