Strategic Consulting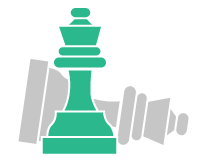 BIA/Kelsey helps media, entertainment and technology companies build strategies for new and sustainable growth.
For 30 years, BIA/Kelsey has analyzed, interpreted and delivered insights about the local advertising arena. Our longevity in this space offers our clients both practical and analytic insights that translate into actionable recommendations that are based on real data, analytics and experience.
And we never rest. BIA/Kelsey is committed to generating new knowledge, data and insights that pivot around changing industry conditions and client requirements.
Our strategic consulting team offers a unique and rich mix of expertise; relationships; insights and analytics; data; networking and relationships to our clients' business challenges and opportunities. If you want to be innovative and successful in today's media market, BIA/Kelsey can help you solidify your position. (Read five reasons to choose us for your strategic consulting project.)
Getting the Results Our Clients Need
Offering a range of services, we have numerous examples showing how we get from challenge to solution for our client's business challenges. Here's a sample of the projects we've completed for projects:
ORGANIZE FOR GROWTH WITH RICH MARKET RESEARCH
Market/Opportunity Sizing
Customer Segmentation
INNOVATE TO BUILD NEW PRODUCTS & BUSINESSES
Business Modeling
Competitive Intelligence
Online Product Development
Mobile Product Development
Partner Strategy
INCREASE AUDIENCE & TRAFFIC
Strategic Planning
Online Advertising
Mobile Advertising
Social Advertising
Video Advertising
POWER SALES TRANSFORMATION
Sales Planning & Strategy
Sales Force Development & Training
Competitive Intelligence
Customer Segmentation
PREPARE FOR MERGERS & ACQUISITIONS
Due Diligence
Business Modeling
Competitive Intelligence
Policy & Litigation
See all our success stories.
Why turn to BIA/Kelsey? Five Reasons
Industry Expertise. No other consulting or advisory services firm has more knowledge or hands-on experience in the local media space. BIA/Kelsey offers a comprehensive view of local media business models, revenue trends, competitive dynamics, market indicators, and new technology developments so clients can make the best informed decisions that will succeed in today's marketplace.
Functional Expertise. BIA/Kelsey is experienced in virtually all aspects of business operations of traditional and digital media, publishing and local search. We also have particular strength in marketing and sales, including multi-channel and multi-product sales
Knowledge Assets. Through years of conducting original research and analysis, BIA/Kelsey has collected and developed an extensive proprietary body of data. We regularly conduct small business surveys that track advertiser trends and behaviors and consumer media usage trends. Our associates leverage this proprietary date to deliver fact-based, empirical analysis, conclusions and strategic recommendations that cannot be duplicated by other firms.
Network. By virtue of our long and leading position in the industries we serve, we have developed a broad and deep network of industry participants, including at the most senior levels. This network enables us to draw on the best available expertise to assist clients in understanding and solving their particular challenges.
Integrity and Confidentiality. We recognize that the work we do requires the utmost discretion and confidentiality. We strive for the highest standards in all our work, and believe our clients have come to respect and trust our ability to handle sensitive and important projects.
Our strong assets help our clients benchmark, monitor and improve their company's performance relative to the competition and market opportunities. For more information on our strategic consulting services, contact us at (703) 818-2425 or e-mail info@biakelsey.com