Success Stories
Due Diligence and Strategy for Entering a New Market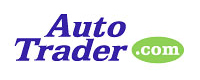 Consulting services: Competitive intelligence, due diligence
Company Information
AutoTrader.com is a leading resource for car buyers and sellers that aggregates millions of new, used and certified pre-owned cars from thousands of dealers and private sellers and provides expert articles and reviews.
"BIA/Kelsey developed a strategic vision for AutoTrader while painting the positive and cautionary aspects of moving into this space. Besides providing supporting material for the board decision to acquire a company, BIA/Kelsey also provided actionable steps that needed to be addressed post acquisition."
AutoTrader.com, which also operates the AutoTraderClassics.com auto marketing brand, is wholly owned by AutoTrader Group. AutoTrader Group owns Kelley Blue Book as well as four other companies that provide a full suite of software tools to help dealers and manufacturers manage their inventory and advertising online.
Situation
To grow advertising revenue across its digital product portfolio for dealers, AutoTrader needed to understand the potential impact of offering search engine marketing (SEM) services to its existing base of auto dealers. AutoTrader also wanted to forecast the revenue benefit of adding SEM to the client's current product mix.
Strategy
AutoTrader utilized BIA/Kelsey's Media Ad View, a proprietary forecasting tool, to evaluate market opportunities across multiple dimensions: by market, media and business category. Leveraging Media Ad View, the company was able to forecast the five-year revenue opportunity for SEM from current and future auto dealers.
BIA/Kelsey then presented a comprehensive strategic view of the SEM market, weighing the impact of mobile and identifying key opportunities and threats to AutoTrader's success. In addition to assessing current and future market conditions, BIA/Kelsey conducted a full review of SEM companies currently providing services in the automotive segment that could be acquisition targets. Utilizing dealer surveys and competitive intelligence, BIA/Kelsey highlighted how a potential acquiree offered a differentiated, strong vehicle for entering the SEM market.
Benefits
AutoTrader decided to offer SEM to their dealers. The company made a strategic purchase of Haystak, a digital advertising solutions provider focused on the automotive segment. The acquisition further enhances the products that AutoTrader can offer dealers to advertise and merchandise their inventory and dealership services.
Building a Multi-Platform Product & Sales Strategy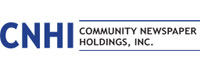 Consulting services: Market research, sales transformation
Company Information
Community Newspaper Holdings Inc. (CNHI) is a leading publisher of local news and information whose newspapers, websites and niche publications serve more than 130 communities throughout the United States. CNHI publications strive to be leading providers of local news and information in their communities.
Situation
Community Newspaper Holdings, Inc. (CNHI) sought a deeper understanding of the changing advertising/marketing needs of its small-to-medium business clients (SMBs) in order to align its sales and product strategies for more effective multi-platform solutions.
"Continuing to provide products and services to our audience and consumers requires highly refined and relevant data and analysis presented with an emphasis on action. The BIA/Kelsey not only met that requirement, their research and insight provided our digital team with a multi-platform approach to grow revenue across all verticals.


Their research was shaped in a way that provided immediate value to our sales teams as they serve our core advertisers and audience. BIA/Kelsey's understanding of our markets, SMBs and our industry is essential as we continue to chart our course to improved multi-platform revenue growth."
Strategy
Utilizing its proprietary Local Commerce Monitor research, BIA/Kelsey provided CNHI's sales, market research and digital product teams with custom analysis of the changing SMB marketplace. Deep analysis of advertising budgets, traditional and digital media product adoption, spend intentions and ROI assessments was furnished.
BIA/Kelsey then led a series of webinars with CNHI print and digital sales executives to develop the company's modified approach to multi-platform selling, including suggested product sets and customer segments to target. BIA/Kelsey also advised the Chief Digital Officer on new digital product development – including digital marketing services – to complement the sales strategy.
Benefits
CNHI utilized BIA/Kelsey research and analysis to solidify its multi-platform sales strategy, placing added emphasis on digital growth while continuing to harvest print revenues. BIA/Kelsey's custom Local Commerce Monitor SMB research was overlaid onto media kits to make sales pitches more effective.
CNHI is in the process of unveiling new digital product initiatives that extend its relationships with SMB clients into digital services.
Transforming Mobile Platforms into Revenue Centers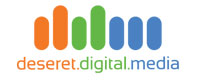 Consulting services: Product development, audience analysis, mobile advertising strategy, sales strategy
Company Information
Deseret Digital Media's network of premier sites includes KSL.com, DeseretBook.com and DeseretNews.com, which deliver more than 4 million unique visitors and 200 million page views across Utah and the LDS community. Its unique portfolio of advertising and commerce solutions helps businesses leverage this network to grow their markets.
"BIA/Kelsey was key in assessing and capturing the required features necessary to compete at a local level, with our national pure play competitors. The insight greatly helped affirm our decision to continue with the heavy investment in local mobile, and gave us the confidence that we could ultimately win the game against the nationals and see the return we were expecting."
Situation
An established and progressive leader in online media, Deseret Digital Media sought to strengthen its mobile positioning with best of breed content and commerce experiences, and an aligned sales strategy to monetize these platforms. This task required a clearer picture of where to place its mobile bets, and how to monetize those investments with smart advertising and commerce offers.
Strategy
BIA/Kelsey utilized proprietary Media Ad View market research and forecasting data, competitive intelligence and analyst insights to illuminate a clearer path forward for DDM mobile in both product and revenue. The mobile advertising opportunity was sized specifically for the Salt Lake market, broken out granularly by business categories and sub-categories to identify target customers and develop compelling product offers. Competitive benchmarking of mobile entrants offered DDM executives a deeper view into the new competitive landscape they faced beyond traditional rivals, guiding their market positioning. BIA/Kelsey also partnered with a leading mobile solutions provider to deliver best practices and tactical implementation strategies as part of an onsite executive strategy session.
Benefits
DDM has refined its mobile sales efforts, including the use of a mobile specialist. It has established clear growth benchmarks for reach and traffic by platform. It is also extending its highly-successful online classifieds business to mobile.
Its KSL Local Mobile app will be launching to serve the local search and buying interests of the state of Utah. This experience positions it to win incremental digital advertising, affiliate and commerce revenue while aggressively meeting the challenge from pure play mobile competitive threats.
Building Regional Sales Channels to Grow Digital Revenues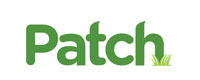 Consulting services: Customer segmentation, online advertising strategy, sales planning, sales force development
Company Information
Patch (a division of AOL) is an innovative way to find out about, and participate in, what's going on near you. With over 1,000 hyperlocal sites across 22 states, Patch provides a community-specific news, information and engagement platform driven by passionate and experienced new media professionals. Patch's mission is to revolutionize the way neighbors connect with each other, their communities, and the national conversation.
"BIA/Kelsey team served as a trusted and valuable resource as our company explored new market entry opportunities. The team took the time to understand the fundamentals of our business, keeping in mind the results we wanted to drive.


By providing a comprehensive view of the market, they delivered powerful insights to our senior executive leadership team to ensure informed decision-making."
Situation
To grow advertising revenue across its digital product portfolio, Patch elected to extend its sales strategy up-market to work with regional agencies, brands and franchise businesses. The primary goal was to achieve more scalable and lucrative advertising buys across its network. To attract enterprise brands, Patch had to first size the "upstream" market opportunity and then pinpoint target customers for its newly-assembled regional sales teams.
Strategy
BIA/Kelsey designed a "sales funnel" approach that enabled Patch management to size regional sales opportunities across DMA clusters, then pinpoint specific agencies to target.
Patch utilized BIA/Kelsey's Media Ad View, a proprietary forecasting tool, to evaluate market opportunities across multiple dimensions: by market, media and business category. Leveraging Media Ad View, Patch sales and business development teams built revenue models aligned to their online advertising product mix and core vertical categories.
To identify top business candidates, BIA/Kelsey then architected a pre-qualified agency leads resources that propelled Patch's regional sales initiatives further down the "sales funnel." Small and mid-sized agency targets were assembled, as well as local buying offices of national and multi-national agencies. Each agency lead featured granular intelligence, including points of contact, gross revenue, vertical specialties and clients lists (as available).
Benefits
Patch has deployed regional sales forces canvassing its core DMAs. Using Media Ad View to size market opportunities in a multi-dimensional way, and a unique, tailored Agency Leads resource to pinpoint prospects, Patch is aggressively scaling its business up-market and aligning this growth with its core products and business categories. Selling its digital products to enterprises is enabling Patch to realize new business efficiencies that grow top-line revenues and improve bottom-line profitability.