Headliners / Executive Interviews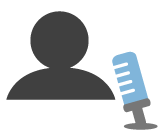 BIA/Kelsey conferences are the gold standard in the local media arena, with the largest audiences, great networking, top speakers and our proprietary, leading-edge research.
Each event is uniquely developed by our research analysts and represents the cutting edge in its sector. The events provide exceptional networking and business development opportunities. We are always exceptionally pleased to welcome the top speakers to our events who represent the leaders in local around the U.S. and globally.
A sampling of the top speakers who have been on our stage:
John Costelloi, President, Global Marketing and Innovation, Dunkin Brands
David Lebow, Chief Revenue Officer, YP Marketing Solutions, YP
Bruce Rogers, Chief Insights Officer and Head of the CMO Practice, Forbes
Radha Subramanyam, President of Insights, iHeartMedia
Kelly Graziadei, Director of Direct Response Product Marketing, Facebook
Dr. Karen North, Director, Online Communities Program, USC Annenberg School
Robert Scoble, Futurist, Rackspace
D. Scott Bowen, VP & GM, Digital Services, Vistaprint
Joel Hughes, SVP, Emerging Businesses, Constant Contact
Kevin Jasper, CEO, hibu US
Harpreet Marwaha, SVP, Digital Ad Products, YP
Raj Mukherjee, SVP, Product, GoDaddy
Kelly Thomas Nojaim, Director, SMB Partner Sales, Microsoft
Mike Osborne, President & COO, bieMEDIA
Randy Parker, Small Business Expert; Founder, PagePart
Craig Smith, CEO, HomeAdvisor International and President, HomeAdvisor US
Chris Terrill, CEO, HomeAdvisor.com
Ethan Anderson, CEO, MyTime
Greg Goldfarb, CEO & Co-Founder, Flint Mobile
Joanna Lord, VP, Marketing, Porch
Amanda Richardson, VP, Product, HotelTonight
Reid Wakefield, CEO, Century Interactive/Humanatic
Paul Zeckser, VP, Product Development, HomeAdvisor
Jon Czaja, Director, Small Business (North America), Facebook
Ryan Davis, VP, Local Platform, The Weather Company
Daniel Eckert, Managing Director, Emerging Technologies, PricewaterhouseCoopers
Aaron Goldman, Author and CMO, Kenshoo
Joel Meek, Head of Partner Online Sales & Operations, Pinterest
Mitch Golub, Internet Visionary and Former President, Cars.com
Karen Kovaleski, CEO, Geary LSF
Brendon Kraham, Director of Global Mobile Sales and Product Strategy, Google
Dave Walker, Chairman and Founding Partner, bizHive
Allison Checchi, CMO, YP
Court Cunningham, CEO, Yodle
Clark Gilbert, CEO, Deseret Digital Media
Christopher Lee, President, Deseret Digital Media
Joel Meek, Head of Partner Online Sales & Operations, Pinterest
Brad Stone, Author, The Everything Store: Jeff Bezos and the Age of Amazon; Senior Writer, San Francisco, Bloomberg Businessweek
Randy Wootton, VP, Customer Success Products, Salesforce
Julien Billot, President and CEO, YPG
James Croom, Head of Marketing: Google My Business, AdWords Express, Google
Scott Howe, President and CEO, Acxiom
Del Humenik, COO, Dex Media
Dan Roarty, VP, Product Development, Groupon
Sharon Rowlands, CEO, ReachLocal
Kevin Ryan, CEO, Motivity
Curt Hecht, Chief Global Revenue Officer, The Weather Company
David Lebow, EVP and GM of Digital Markets, YP
Mark Marinacci, President, Gannett's ShopLocal and SVP, G/O Digital
Mitch Spolan, EVP, Global Retail, LivingSocial
Rob Wilk, Vice President of Sales, Foursquare
Patrick Barry, CMO, Demandforce (Intuit)
Brian Boland, VP, Product Marketing, Facebook
Audrey Cooper, Managing Editor, SF Chronicle/SF Gate
Jody Ford, VP, Marketing, eBay Marketplaces
Blake Irving, CEO GoDaddy
Brendon Kraham, Director of Global Mobile Solutions & Product Strategy, Google
Gavin Newsom, Lt. Governor, California
Mark Roberge, Chief Revenue Officer, Signals
Christopher M. Schroeder, Author, Startup Rising
Koka Sexton, Sr. Social Marketing Manager, LinkedIn
Sean Smyth, SVP, Partnerships, Groupon
Kara Swisher, Co-Executive Editor, AllThings D
Matt Baker, Head of SMB Partnerships, Facebook
Darren Clark, Chief Product Officer and CTO, YP
Simon Greenman, CEO, HomeAdvisor Europe
Nathan Hanks, President, ReachLocal
Vikas Jain, Head of Business Development, Google/Wildfire
Russ Laraway, Senior Director, SMB, Twitter
Dom Morea, SVP, First Data
Seth Priebatsch, CEO, LevelUp
Paul Ryan, CTO, Yellow Media (Canada)
Brian Halligan, CEO, HubSpot, Senior Lecturer, MIT
David S. Kidder, Author, The StartUp Playbook
Dan Mason, President and CEO, CBS Radio
Steven Rosenblatt, Chief Revenue Officer, Foursquare
Vikram Sharma, President and CEO, Gannett Digital Marketing Services
David Sharman, SVP and CSO, Dex One
Cindy Stockwell, EVP, Chief Media Officer, Hill Holliday
Jason Finger, CEO, CityGrid
Bill Gross, CEO, Idealab
David Krantz, CEO, YP
Dan Levy, Director, Global SMB Markets, Facebook
Todd Rowe, Managing Director - SMB Global Sales, Google
Patrick Barry, CMO, Demandforce/Intuit
Dean DeBiase, Chairman and CEO, Entertainment.com
Gail Goodman, CEO, Constant Contact
Nathan Hanks, President, ReachLocal
Richard J. "Rick" Hanna, Executive Vice President, Sales & Marketing, Dex One
Sanjay Gupta, VP, Global Merchant Marketing, Groupon
Fred Huang, Manager, Partner Relations, Facebook
Stewart Alsop, Partner, Alsop Louie Partners
Surojit Chatterjee, Head of Mobile Search Ads Product, Google
David Hornik, General Partner, August Capital
Brendon Kraham, Global Mobile Sales and Product Strategy, Google
Mok Oh, Chief Scientist, PayPal
Mihir Shah, VP, Mobile, Groupon
Doug Sterne, VP, Audio Sales, Pandora
Leslie Berland, SVP, Digital Partnerships & Development, American Express
Jay Herratti, CEO, CityGrid Media
Ted Leonsis, Groupon Vice Chair; American Express Board Member; Owner, Monumental Sports and Entertainment
Nitin Mangtani, Group Project Manager, Google Offers
Michael Silberman, GM, Digital Media, New York Media
Michael Zimbalist, VP, Research and Development Operations, The New York Times Co.
Surojit Chatterjee, Senior Product Manager, Mobile Ads, Google
Clark Gilbert, President and CEO, Deseret News Publishing Co. and Deseret Digital Media
Matt Idema, Director of Monetization Product Marketing, Facebook
John Paton, CEO, Digital First Media
Bob Pittman, CEO, Clear Channel Media Holdings
Kara Swisher, Co-Executive Editor, The Wall Street Journal's All Things Digital All Things D
Dvir Ben Aroya, EVP, International Customers, Websplanet
Matt Kain, CEO, Asia Pacific, The Search Agency
Jay Ng, Director, Mobile and Business Development, APAC, Dealised
James Sanders, Head of Channel Partnerships, Google Asia Pacific
Adrian Tan, COO, Groupon Singapore

Clare Hart, President and CEO, Infogroup
Tom Higley, CEO, Local Matters
Peter Horan, Executive Chairman, Halogen Media Group

Nir Lempert, CEO, Golden Pages
Todd Rose, VP, Business Development, AT&T Interactive
Chris Sampson, Head of WW Bing Local Search and Emerging Products, Microsoft Advertising
Ben Smith IV, Cofounder, MerchantCircle
Brett Truka, Regional Sales Manager, Groupon
Joe Walsh, President and CEO, Yellowbook
Payam Zamani, Founder, Chairman and CEO, Reply
Steven Boal, President and CEO, Coupons.com
Gary Kearns, Group Executive, Information Services, MasterCard Advisors
David Krantz, President and CEO, AT&T Interactive

Lexi Reese, Director, Local Sales, Facebook
Evan Cohen, GM, Foursquare
Eric Eichmann, COO, LivingSocial

Gail Goodman, CEO, Constant Contact
David Weinberger, Author and Senior Researcher, Berkman Center for Internet & Society, Harvard University
Jim Bankoff, CEO, SB Nation
Matt Idema, VP, Yahoo! Local
Steven Johnson, Author and Columnist
Ezra Kucharz, President, CBS Local Digital Media
Spencer Rascoff, CEO, Zillow
Jim Sampey, COO, Cox Target Media
Jeremy Stoppelman, CEO, Yelp
Emily White, Senior Director of Local, Facebook
Conferences
May 16-18 | Austin, TX
Down-to-earth view of the $300 billion Local Commerce Universe. Submit case study proposal.
See all 2016 events
Conference Info
Our News
Local Media Watch
Subscribe to Local Media Watch Newsletter

See all blog posts