10 Reasons to Attend BIA/Kelsey Conferences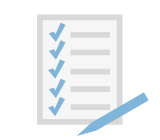 BIA/Kelsey is recognized for its top tier events that bring together key decision makers from the worlds of local online media, commerce and mobile.
Each event is uniquely developed by our research analysts and represents the cutting edge in its sector. The events provide exceptional networking and business development opportunities.
Highly Focused Program
Each conference program is focused on the market segments BIA/Kelsey covers and the topics that are important to you—Global Print and Internet Yellow Pages; Local, Mobile, Vertical and Video Search; Marketplaces and Classifieds; and Sales Channels and Marketing Strategies.
A-List Speakers
Attendees have the opportunity to learn from and interact with a diverse and influential line-up of speakers who offer their perspectives on the real challenges and opportunities in the marketplace.
On-Site Networking Around Every Corner
Take advantage of formal and informal networking opportunities. Luncheons, coffee breaks, cocktail receptions.
Learning Environment
From industry leaders, emerging businesses, investors, big thinkers, end users, your customers, your suppliers, your peers, your competitors
Pre- and Post-Conference Networking Resources
All attendees received a printed list of attendees. For online networking, connect with other attendees before the event and follow up with key contacts after the conference through our attendee LinkedIn group.
Actionable Data and Analysis
BIA/Kelsey analysts present their latest research findings and offer analysis and context for understanding the numbers.
Free Wi-Fi for Attendees
BIA/Kelsey conference attendees are Presidents, CEOs and SVPs. We understand that if you're going to be away from the office for three days you have to be able to stay connected. We provide free Wi-Fi throughout the conference area, and an expanded laptop section so you'll never run out of battery power when you need it most.
Experienced Conference Management with a Personal Touch
From pre-conference registration to all your on-site needs, BIA/Kelsey manages its conferences with the professionalism that comes with experience (more than 65 prior events), paying personal attention to each attendee, speaker and sponsor. Superior venue cities, superior conference hotels, and plentiful and delicious food and drink make Kelsey conferences as pleasant to attend as they are valuable to your business.
Real Value. Measurable ROI.
We recognize the investment that executives make to attend our conferences—from registration and travel expenses to time and opportunity costs. That's why we are committed to making BIA/Kelsey conferences an investment that pays for itself—in the form of new business, information gathered, partnerships forged. We start with a great program filled with valuable content and tons of terrific speakers. We build in ample opportunity to network with customers, prospects and partners. Don't expect to have any downtime. Our goal is that you come away from our conferences with the realization that the real opportunity cost would have been had you not attended.
Your Customers, Prospects and Competitors Will Be There
Do you really want to be absent when your customers, prospects and competitors come together in the networking-rich environment of a BIA/Kelsey conference? Of course you don't. Register today!
Conferences
May 16-18 | Austin, TX
Down-to-earth view of the $300 billion Local Commerce Universe. Submit case study proposal.
See all 2016 events
Conference Info
Our News
Local Media Watch
Subscribe to Local Media Watch Newsletter

See all blog posts