Conference Sponsorships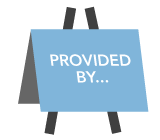 Sponsorship of LEADING IN LOCAL conferences provides a tremendous opportunity to raise your organization's visibility among executive-level decision makers.
BIA/Kelsey's conferences attract companies from nearly every segment of the local and broadcast media business. Our events offer an unmatched setting to facilitate meaningful discussions and quality time with senior executives from the organizations that can have an impact on your business.
See the top reasons companies make sponsorship of a BIA/Kelsey conference an essential element of their marketing budget year-over-year.
To discuss options that best serve your business objectives, contact Nanci Karas, Executive Director, Conferences, at (732) 317-1819 or nkaras@biakelsey.com.
Top Reasons Companies Sponsor BIA/Kelsey Events
Ability to reach targeted, highly qualified executive and seniorlevel decision makers who are prepared to transact business.
Opportunity to build and increase brand awareness through exposure before, during and after the event.
Chance to capitalize on a prospect-rich launch environment for new products and services.
Ability to attend content-rich conference sessions that are designed to enhance your understanding of the latest business models, technological innovations and trends that are driving the interactive local media marketplace.
Affiliation with the organization that is recognized as the leading provider of research and analysis of the local media marketplace.
Conferences
May 16-18 | Austin, TX
Down-to-earth view of the $300 billion Local Commerce Universe. Submit case study proposal.
See all 2016 events
Conference Info
Our News
Local Media Watch
Subscribe to Local Media Watch Newsletter

See all blog posts