Private Investment with BIA Digital Partners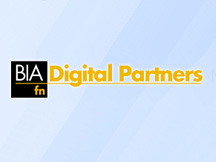 BIA Digital Partners is a private investment firm, making both debt and equity investments in middle market companies. The firm provides cost-effective junior capital to growing middle market companies in the media and entertainment, telecommunications, education, information services and business services sectors.
BIA Digital Partners (DP) invests in private companies with enterprise values typically ranging from $20 to $100 million. Investment size ranges from $5 to $15 million per company, with structures usually taking the form of subordinated debt with warrants to purchase equity securities.
In select situations, the firm invests directly in equity securities. BIA DP also considers larger investments of up to $30 million through co-investment from our limited partners or other firms. Typically, investments are in companies seeking capital for a variety of purposes, including organic growth, acquisitions, leveraged or management buyouts, recapitalizations, and refinancing existing debt.
Having fully invested the first fund of $88 million, BIA Digital Partners is now deploying its second fund of $195 million, further establishing our already solid foundation in the marketplace.
BIA Digital Partners is licensed as a Small Business Investment Company (SBIC) by the U.S. Small Business Administration.
Advantages of Working with BIA Digital Partners
BIA Capital provides a wide array of services tailored for companies seeking investment banking. They include:
Experienced Investment Team with Diverse Backgrounds
Combined 125 years of finance experience with 110 years in target industries among BIA DP's five Principals.
Investment Knowledge
Having fully invested Fund I in seventeen portfolio companies, the BIA DP team brings a great deal of both industry expertise and investment experience to Fund II. BIA DP I has benefited both our portfolio companies, who have collectively experienced tremendous growth, and our investors.
Comprehensive services of BIA
Affiliated companies include BIA Financial Network, Inc. and BIA Capital Strategies, LLC with approximately 50 employees focusing on investment banking, valuation, research and analysis, and strategic, operational, and financial consulting, all concentrated on our targeted sectors.
Advisory Board of Industry Experts
In addition to BIA Financial Network and BIA Capital Strategies, LLC, BIA Digital Partners has immediate access to a large team of industry and financial specialists, including our industry advisors and our Limited Partners, providing an expansive network of expertise to both aid in making investments and in improving operations of our portfolio companies.
Responsiveness and Integrity
BIA Digital Partners is committed to responding to opportunities in a timely and professional manner. Initial review of business plans typically takes just a few days. Integrity and a relationship orientation are paramount.
At BIA DP, we are focused on how we can build a strong partnership with our clients and achieve great results. We invite you to contact us today to discuss your investment requirements. Call (703) 818-8115, or email Chuck Wiebe, Managing Director.
Contact BIA DP
BIA Digital Partners
15120 Enterprise Court
Chantilly, VA 20151
(703) 227-9600
Website: www.biadigitalpartners.com
Meet the BIA Digital Partners Team
Portfolio
BIA Digital Partners is an active investor in Media and Entertainment, Information and Business Services, and Telecommunications. We invite you to browse our portfolio from Fund I and Fund II.
MORE SERVICES